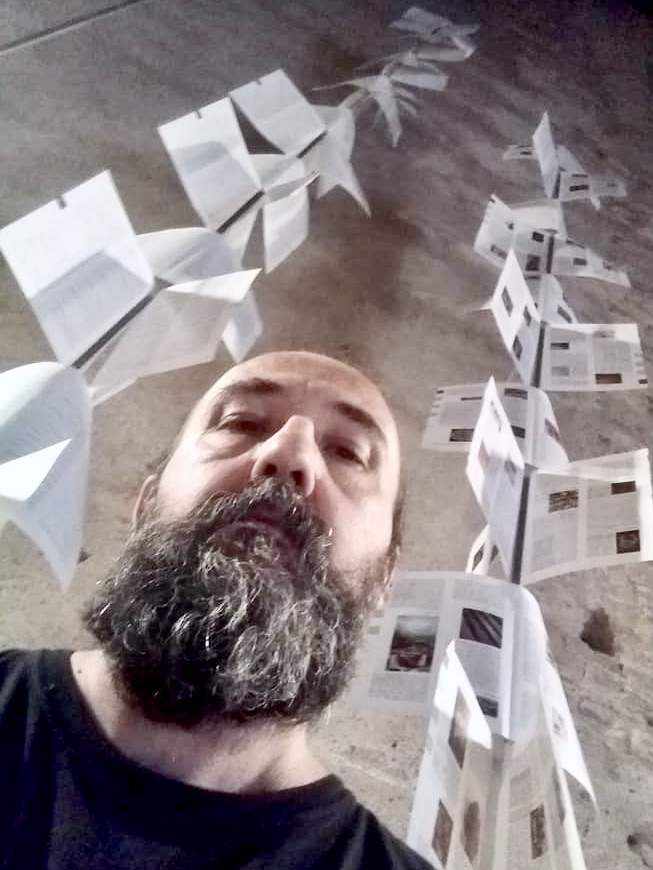 Virgilio Patarini [painter, writer, theater director, critic and curator of contemporary art exhibitions] is a concentrate of forces from which his creative frenzy derives.
The approach to the canvas is instinctive, the inspiration is primordial but through the dialogue with the psyche and with the intellect, metamorphosis takes place.
The initial idea undergoes numerous transformations, the materials are molded so that the inner analysis can develop during the execution phase and continue to evolve until the ecstasy-end of the work. The artist's constant questioning about forms, about the concept of finished / unfinished is a functional feature to convey the message to the user who, whether novice or passionate, will find himself in dialogue with his work.
Among the places where he exhibited as a painter, sculptor and author of installations: Basilica of San Celso, Rizzoli bookshop, the 20th century Archives, Rocca Viscontea di Lacchiarella, Zamenhof Gallery, del Barcon Gallery, Atelier Chagall in Milan; Ariele Gallery in Turin; Estense Castle, Cloister of S. Anna in Ferrara; Palazzo Zenobio (Iceland Pavilion of the Biennale Arte), Itinerarte Gallery in Venice; Castel dell'Ovo in Naples; Cantiere Barche Gallery in Vicenza. For five consecutive years he has exhibited at the Salon Comparaisons of the Grand Palais in Paris.
Artworks coming soon!